ESLA WEBINAR - SLT/P role in supported decision-making and mental capacity assessment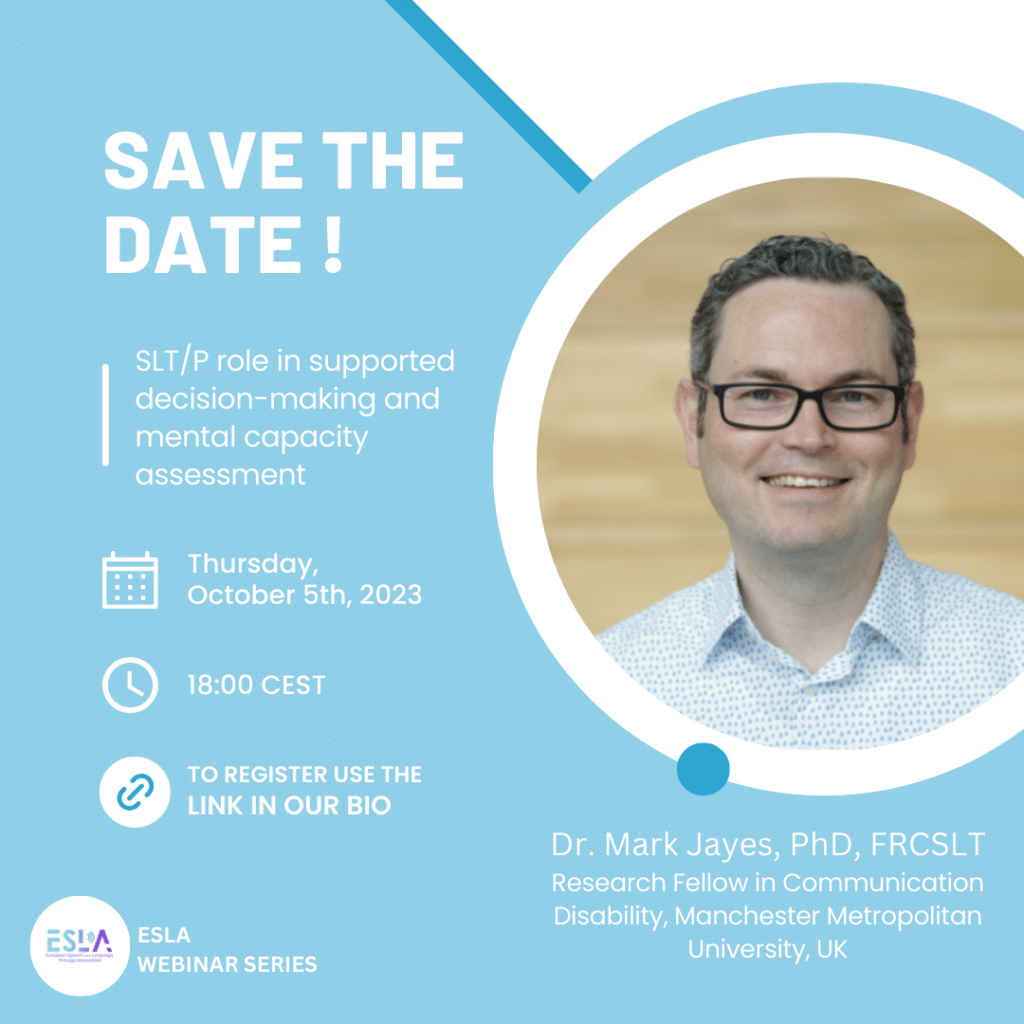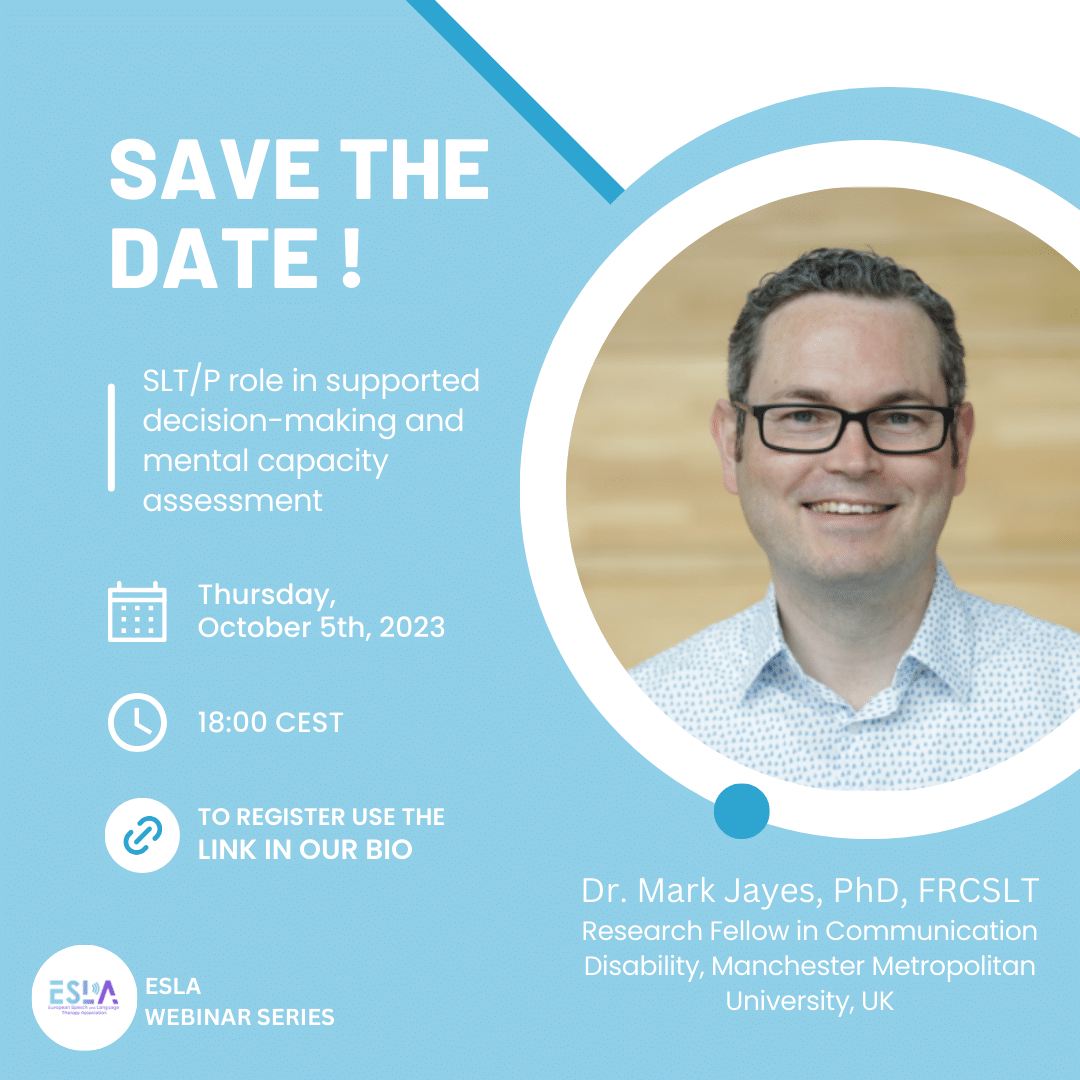 Research suggests that people with communication disabilities want to be involved in making decisions about their lives.
This includes decisions about treatment, care, where they live, how they spend their time, and their financial arrangements.
Across the world, healthcare laws, policies and best practice guidance make it clear that people should be given support to make decisions, if they need and want this support. However, research also suggests that people with communication disabilities do not always receive the support they need to make informed decisions and may be excluded from decision-making entirely.
In this presentation, Mark Jayes will explore the reasons for this disparity. He will describe how SLTs in the UK are developing a key role in supporting and/or leading assessments of mental (decision-making) capacity and in educating their multidisciplinary colleagues about the support needs of people with communication disabilities. Dr Jeyes will describe practical resources and transferable approaches that may be useful to colleagues engaged in this work in other countries.