ESLA is committed to promoting the reciprocal exchange of research knowledge to support evidence-based practice across the SLT profession.
ESLA hosts a scientific Congress, in addition to other professional development events to share research knowledge exchange.
Please keep watching our "What's On" page and our ESLA social media channels for news updates for information on upcoming events.
ESLA promotes the value of social media platforms for the conduct and dissemination of research, with a clear focus on implementation into clinical practice.
The Research Support Network "ReSNetSLT" was launched at the CPLOL Congress in Florence in May 2015.
This is a free online resource dedicated to building skills and confidence for clinical practitioners to engage more confidently with the research evidence base that is relevant to their own field of practice, and their own service settings.
Explore the resources on the ReSNetSLT site by clicking on the image, and follow @ReSNetSLT on Twitter for updates on all aspects of research.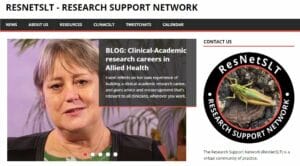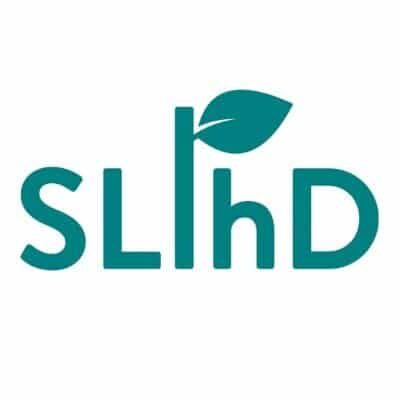 ESLA is delighted to announce that they are working in a collaborative partnership with the SLPhD Network.
The aim of the Network is to create a Europe-wide platform for Early Stage Researchers and PhD students in the field of Speech and Language Pathology/Therapy.
This initiative is led by Maren Eikerling who is a PhD student in Italy, and has already linked over 50 SLT research students in several countries, and across many clinical topics.
Follow @SLPhDNetwork on Twitter or on Facebook.
And you can join their mailing list to receive notifications of their regular online seminars and discussion forum meetings.
You will find a very friendly welcome!
Here are some of the Network's upcoming plans …
Workshop sessions for Early Career Researchers at the ESLA Congress

Our next SLPhD virtual meetup "How & Why to obtain a PhD in Speech and Language Therapy" on 2nd September 2021 from 7.00 pm to 8.30 pm CEST.

On this occasion there will be a chaired Q&A panel including experienced and novice SLT researchers. Audience members will be able to ask questions through the chat function.

Please note that this event filled to capacity within less than 24 hours. This event will not be recorded but further forums are planned on a similar theme.