The ESLA Board and the ESLA Congress Task Force invite submission of abstracts for this important scientific and professional event.
The 2022 ESLA Congress programme will include the very latest advances in speech and language therapy education, practice and research from across the world.
The programme will feature innovative content that is relevant to SLT students, practitioners and researchers working in diverse settings and locations.
A highlight will be live keynote presentations by leading researchers in the field of speech and language therapy with international reputations.
The Congress will also include an extensive programme of live and pre-recorded oral and poster presentations on a wide range of paediatric and adult specialisms.
In addition, we plan to offer a number of live workshops, which will provide a more practical focus on specific topics.
The final CLOSING DATE for abstracts is 15th October 2021.
Click HERE to read the full abstract guidance and to submit.
Subscribe to the ESLA Congress Newsletter by visiting the ESLA Congress website to receive immediate updates and news about the Congress programme.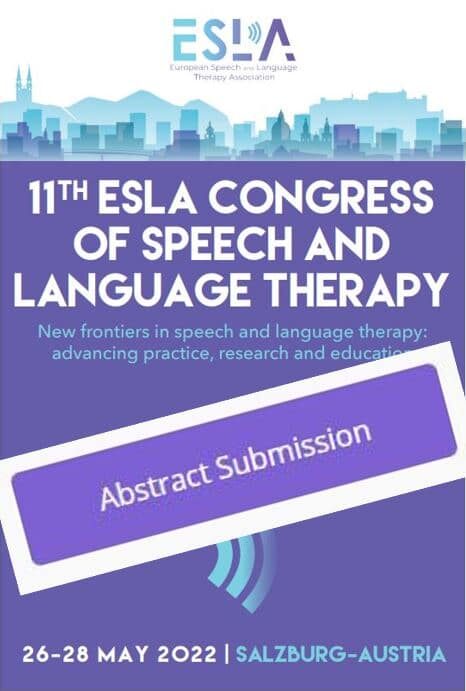 The ESLA Board and the ESLA Congress Task Force are very proud to present Austria as the new host country for our ESLA Congress.
Congress venue: Heffterhof, Salzburg.
This will be a "hybrid event", with a choice of attending in person or online.The congress venue allows only a certain maximum number of participants, to ensure participant safety and confidence.
Online access is of course unlimited.
The Congress provides important opportunities to renew existing friendships, network with colleagues, establish new international connections, and learn about the latest developments in technological solutions from our industrial partners.