We are delighted to announce this Research Discussion Forum event.
This event is being jointly hosted by the SLPhDNetwork and ESLA.
You can read more about our collaboration on our ESLA Research Networks page HERE.
This is your opportunity to listen to our panel of invited guests who will be discussing this topic from a wide range of perspectives.
This will be a chaired session on this topic.
The invited guests are all SLT researchers at different career stages.
The points for discussion will include:
opportunitues & challenges of a PhD,
perspectives after a PhD,
work-life balance, ...
There will also be the chance for audience members to post your own questions during the session, for the chair to put to the panel.
Registration is FREE - please click on this LINK to our ESLA Eventbrite booking page.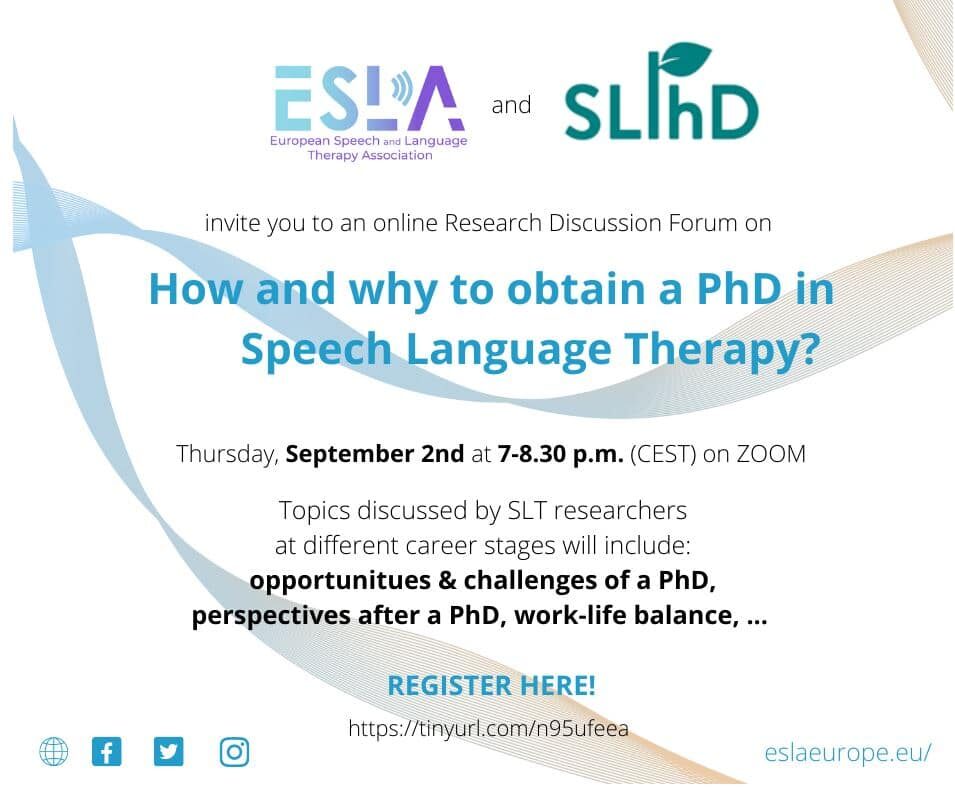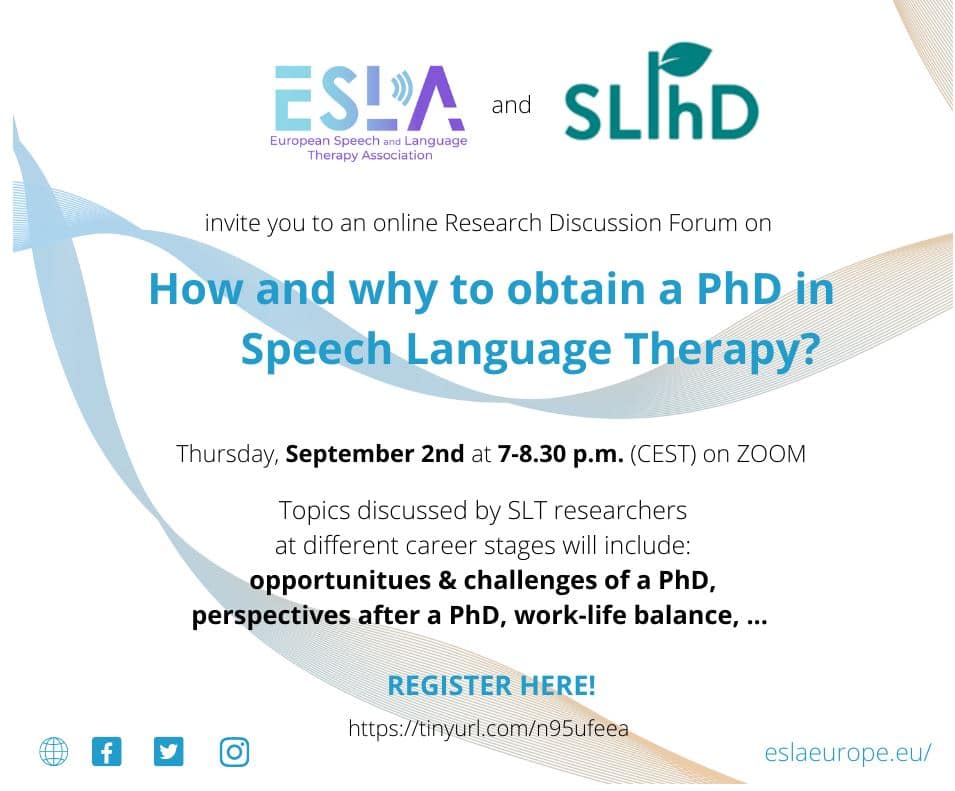 This event will be run as a webinar on Zoom.
The meeting link will be sent by email on 1st September 2021 (24 hours before the event) to everyone who has registered.